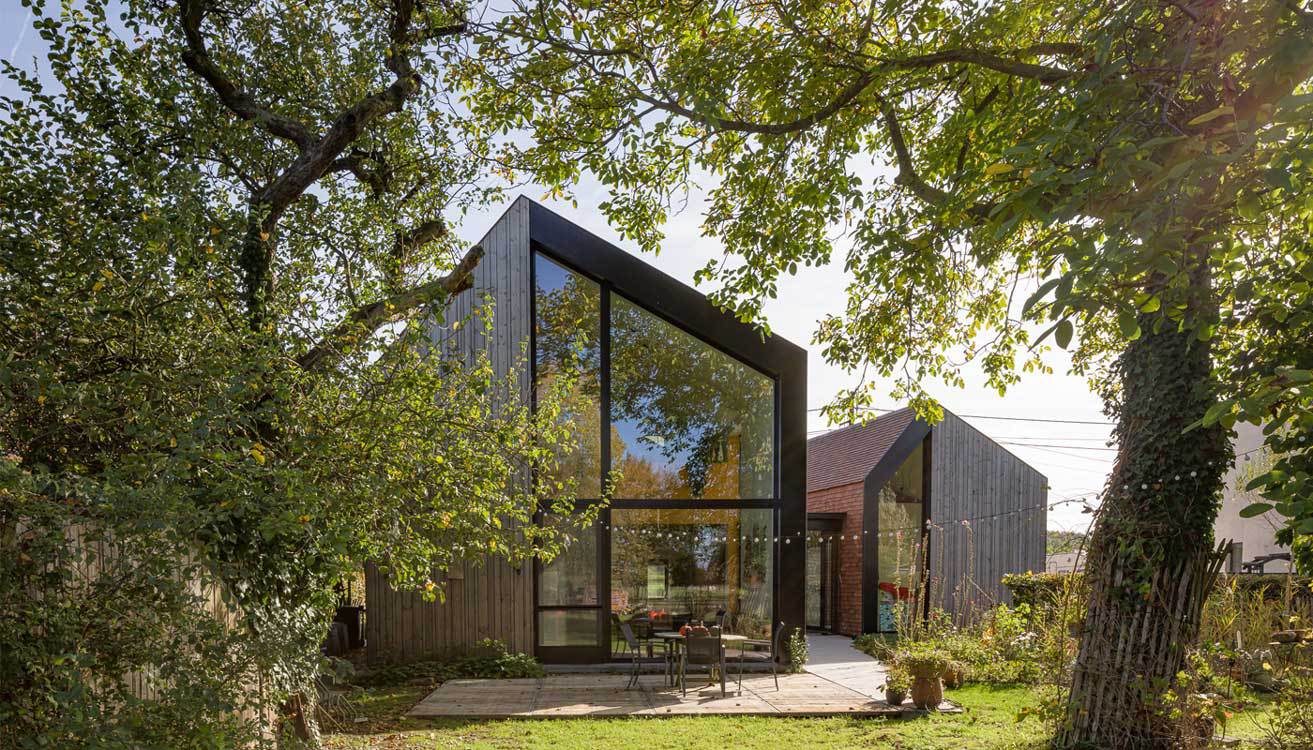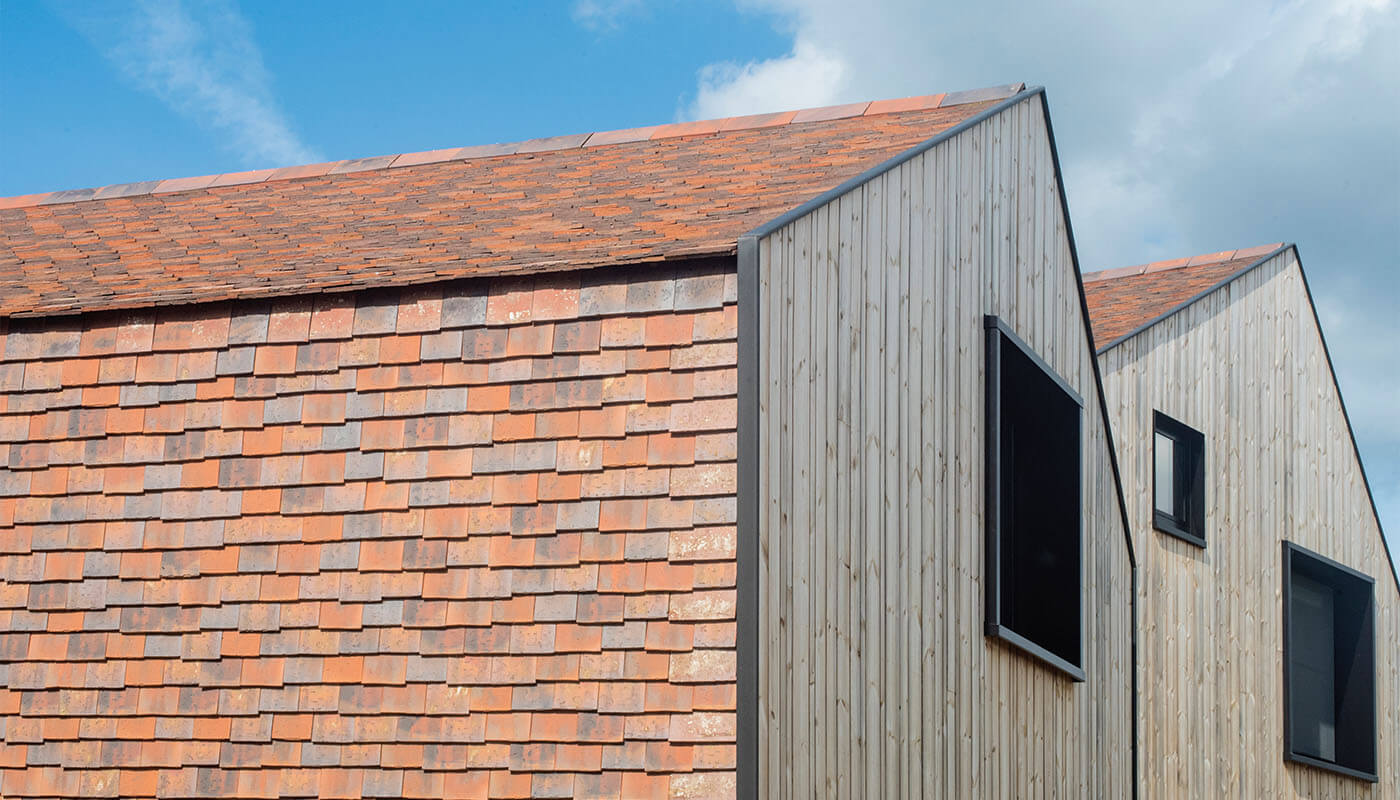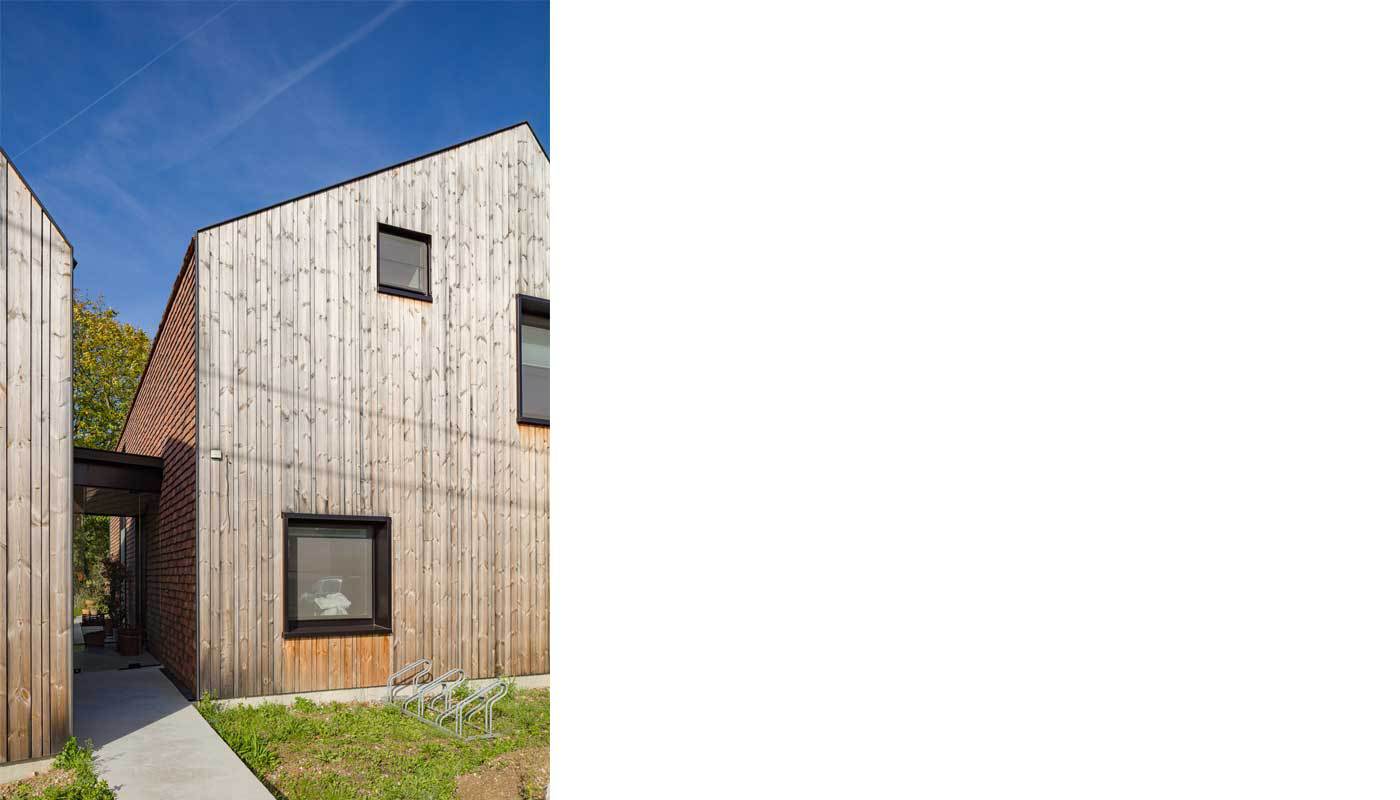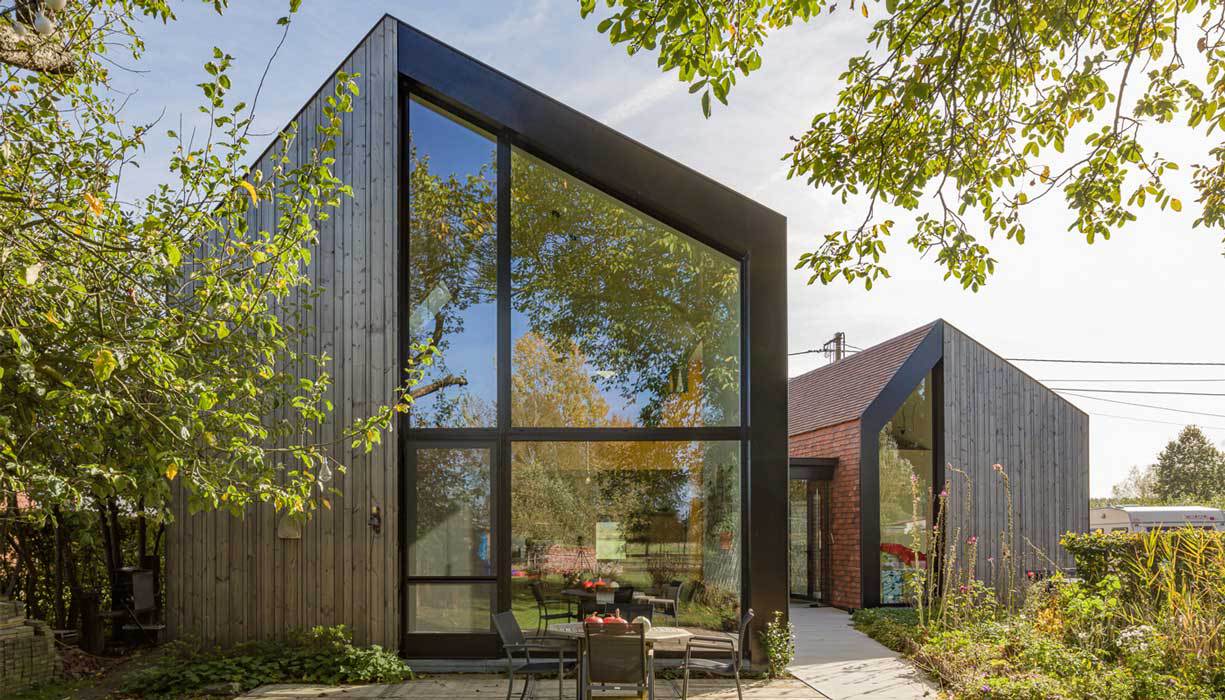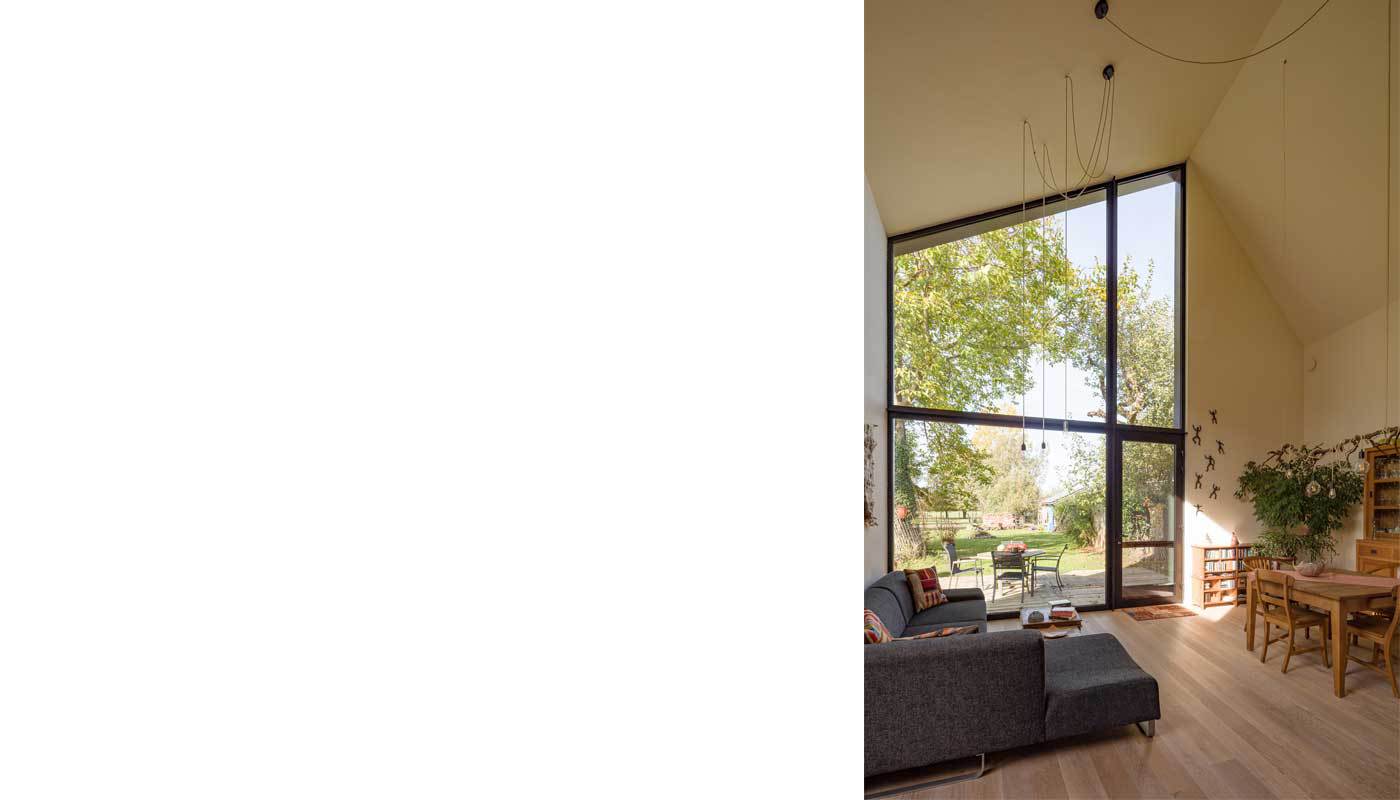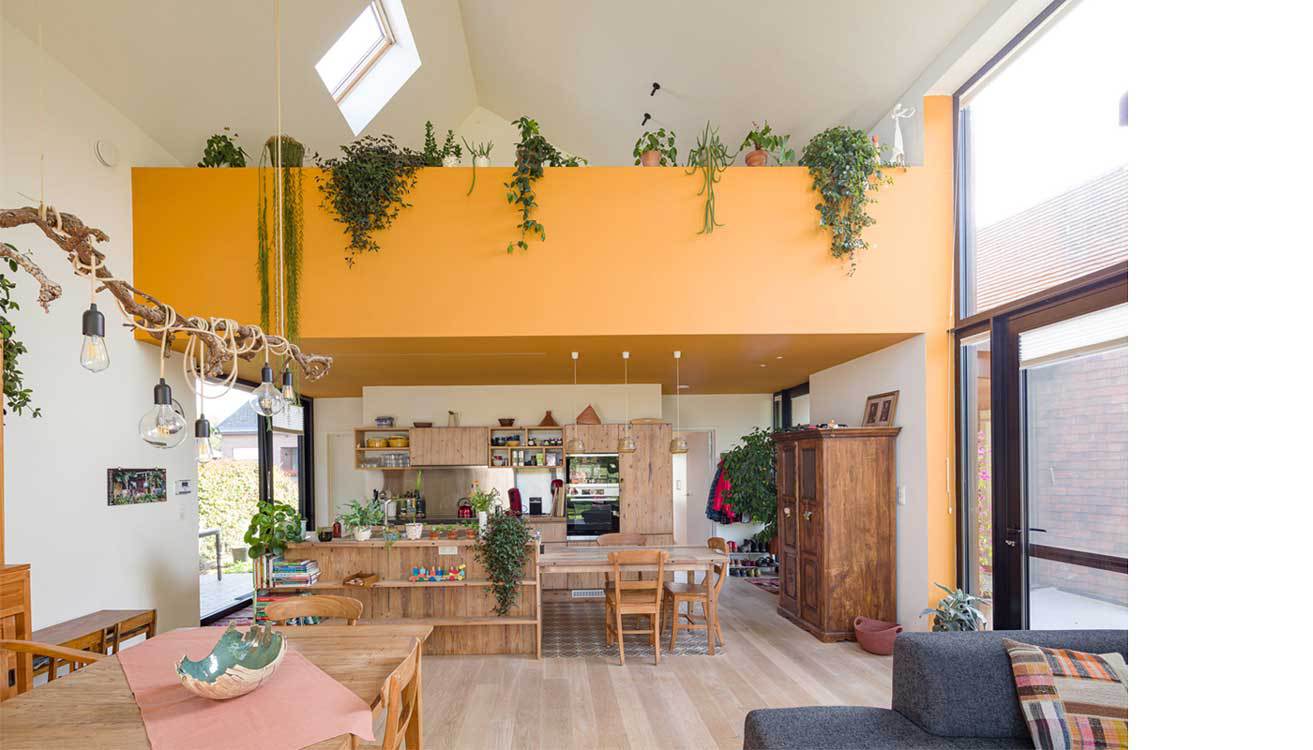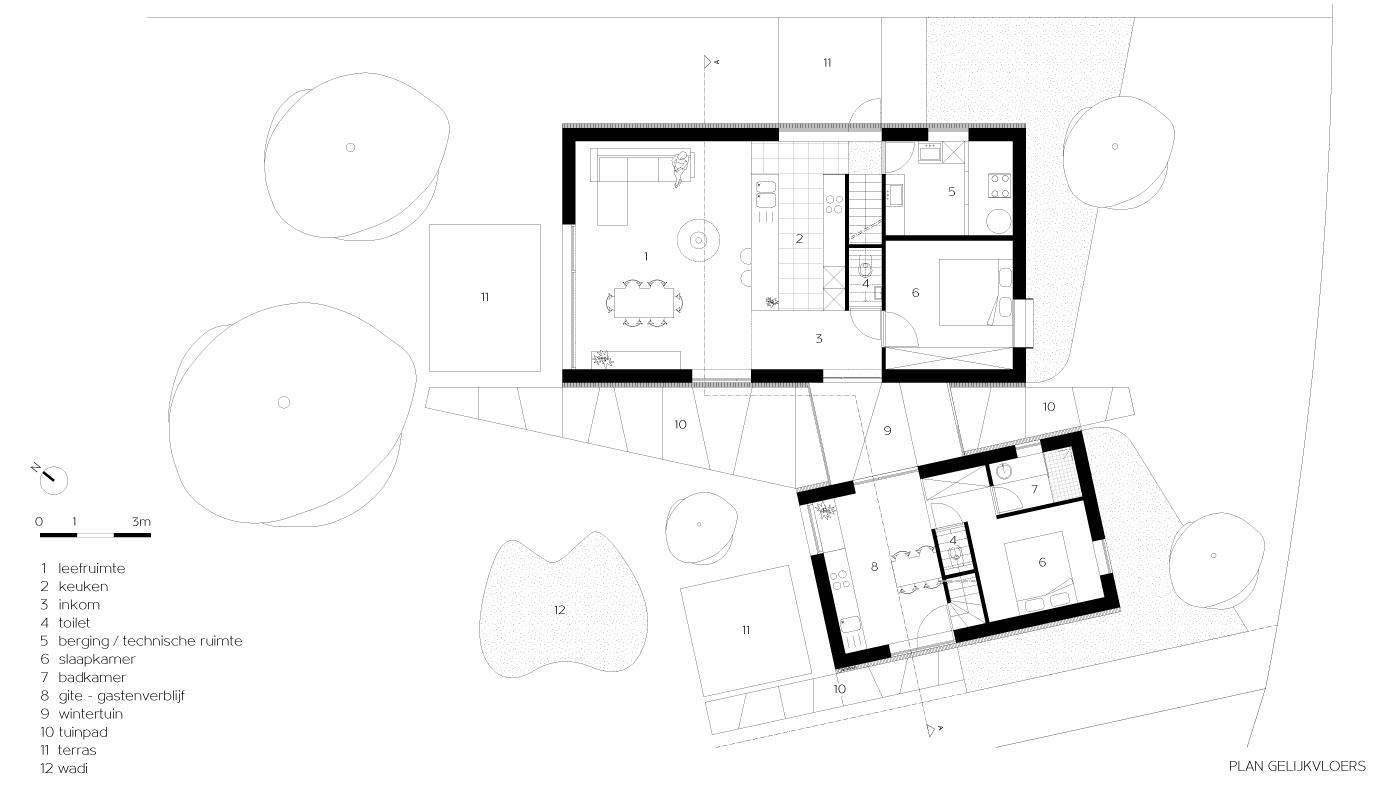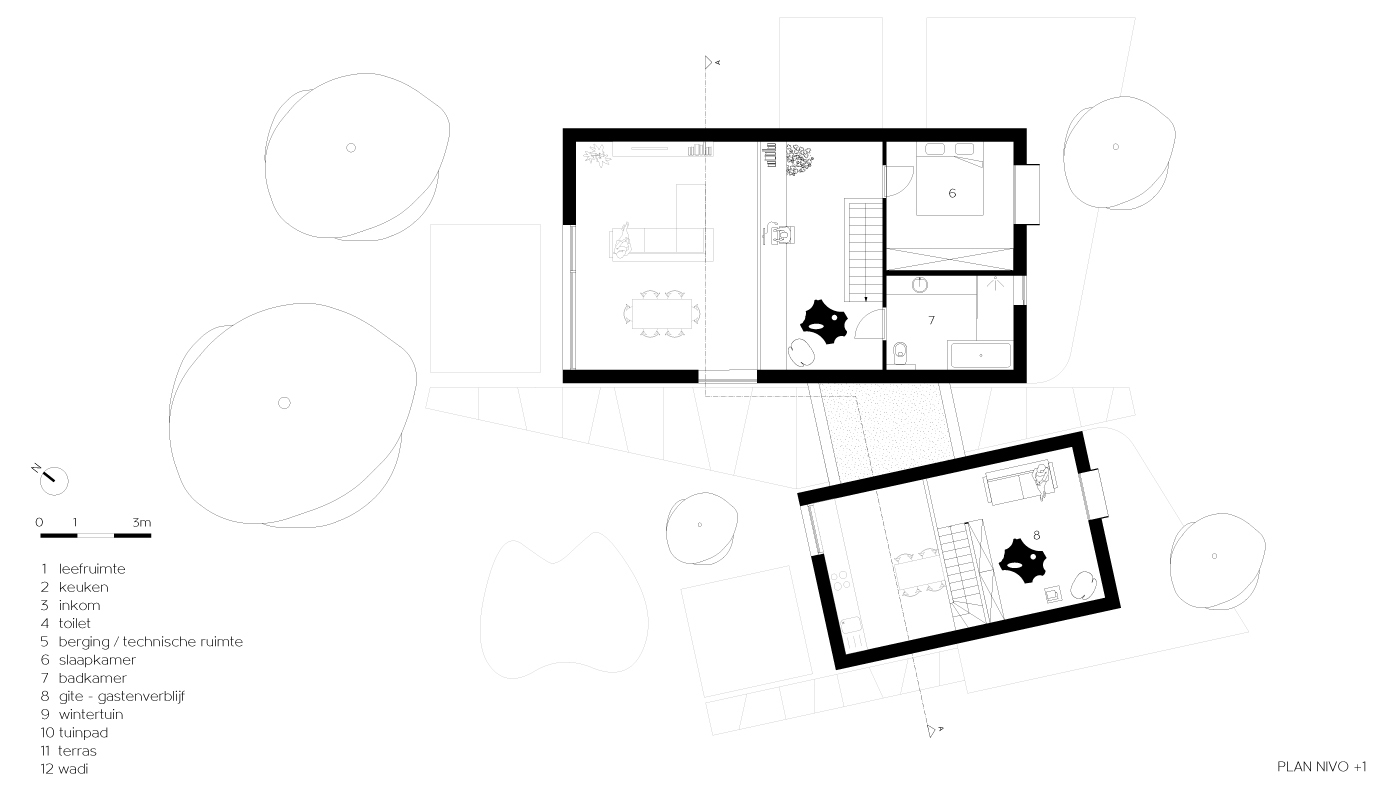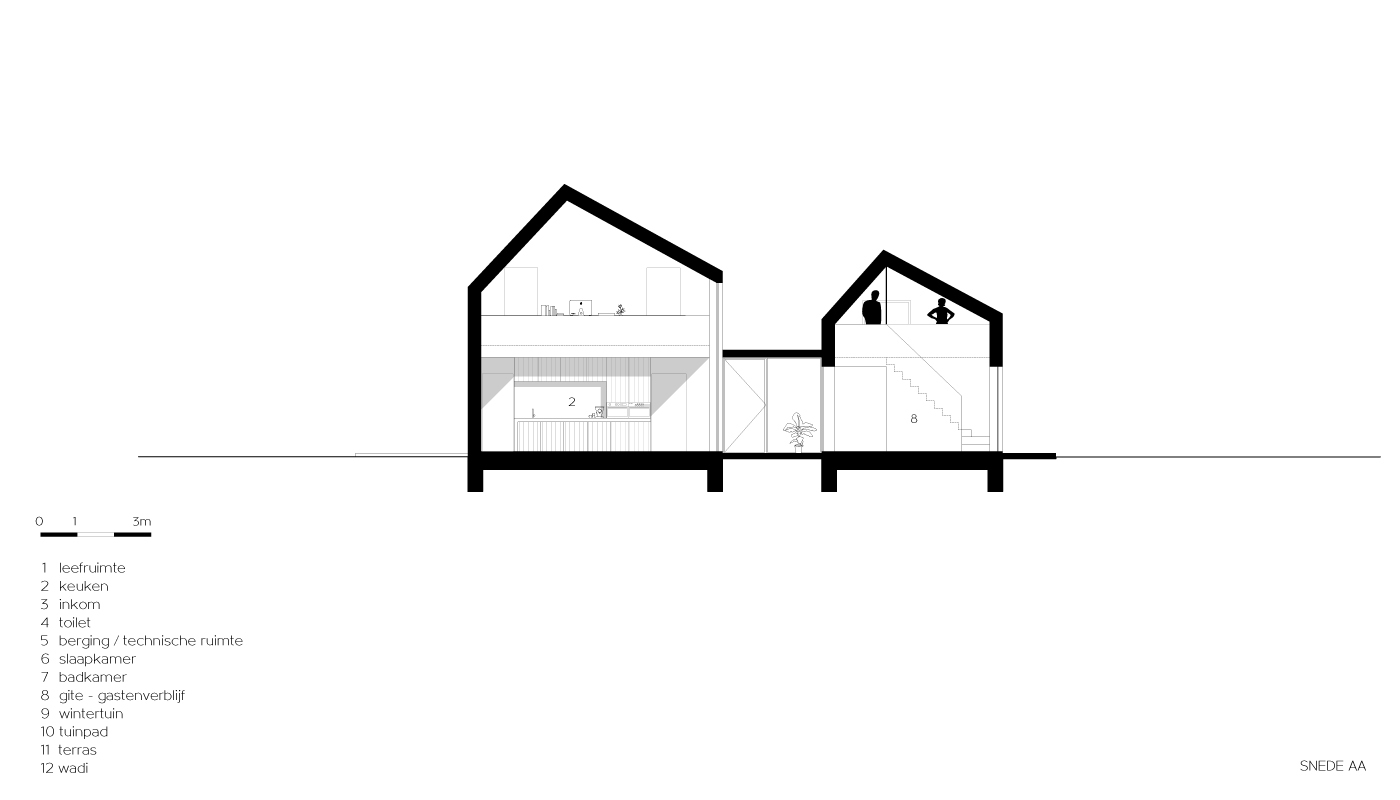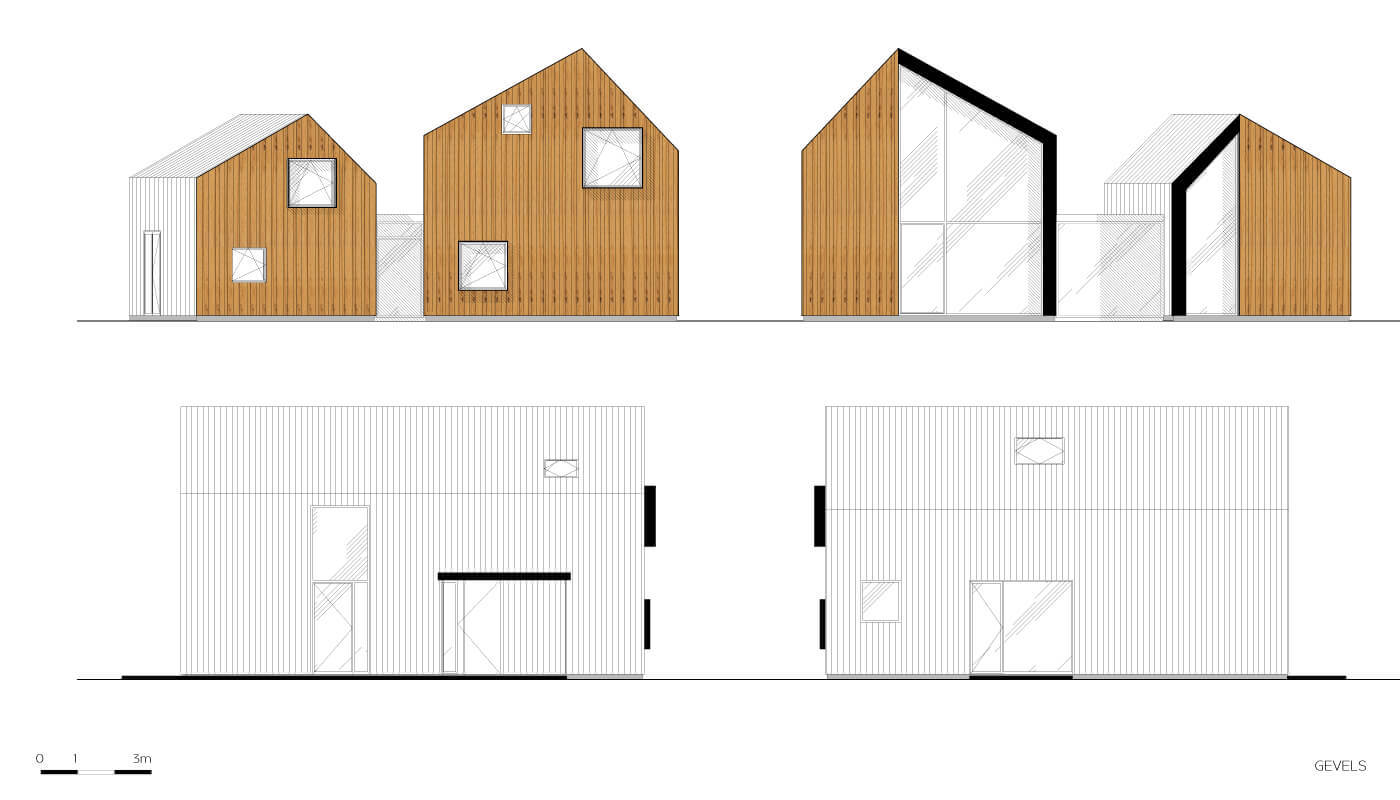 info
client

Vandikkelen - Loos

location

Winksele - Delle

surface

210 m²

period

2014 - ...

phase

Exterior site construction

team

ZAmpone architectuur - Arkana

photography

Arkana - Linde Raedschelders
Description
De nieuwbouw bestaat uit 3 delen: een hoofdgebouw waar de woonruimtes in zijn ondergebracht, een bijgebouw dat dienst zal doen als atelierruimte en een wintertuin die beide volumes met elkaar verbindt. Beide volumes worden opgetrokken in een houtskeletbouw en doorgedreven geisoleerd opdat de passief-norm wordt gehaald.
Het hoofdgebouw beschikt over een gelijkvloers en een verdieping die slechts de helft van de volledige lengte van het volume beslaagt, zodoende wordt er een vide gecreeërd op het gelijkvloers. Voor het bijgebouw wordt de opdeling op een gelijkaardige manier uitgevoerd.
De woning als zijn omgeving stralen een natuurlijk karakter die zijn direct omgeving respecteert. Het volume past in het landschappelijk karakter en de materialen reflecteren terug naar de omliggende akkervelden.
De langse gevels en dakvlakken worden ingepakt met rood genuanceerde gevelpannen en de kopse gevels worden uitgevoerd in natuurkleurige houten latten die variëren in breedte. Op deze manier wordt het natuurlijk karakter gemixed met een moderne toets.
La nouvelle construction se compose de 3 parties : un bâtiment principal abritant les espaces de vie, une annexe qui servira d'espace studio, et un jardin d'hiver qui relie les deux volumes. Les deux volumes sont construits en ossature bois et isolés de manière approfondie pour répondre aux normes passives.
Le bâtiment principal comprend un rez-de-chaussée et un premier étage qui ne couvre que la moitié de la longueur totale du volume, créant ainsi un vide ouvert au rez-de-chaussée. La division est réalisée de manière similaire pour l'annexe.
La maison et son environnement rayonnent tous deux d'un caractère naturel qui respecte leur environnement immédiat. Le volume s'intègre parfaitement dans le paysage, et les matériaux renvoient aux champs environnants.
Les façades longitudinales et les toits sont revêtus de tuiles de façade rouge nuancées, tandis que les façades gables sont réalisées en lattes de bois de couleur naturelle de différentes largeurs. De cette manière, le caractère naturel se mêle à une touche moderne.
The new construction consists of 3 parts: a main building housing the living spaces, an annex that will serve as a studio space, and a winter garden that connects both volumes. Both volumes are constructed using timber frame construction and thoroughly insulated to meet the passive standard.
The main building has a ground floor and a first floor that only covers half of the total length of the volume, creating an open void on the ground floor. The division is executed in a similar way for the annex.
Both the house and its surroundings radiate a natural character that respects its immediate environment. The volume fits into the landscape character, and the materials reflect back to the surrounding fields.
The longitudinal facades and roof slopes are covered with red nuanced facade tiles, and the gable facades are executed in natural-colored wooden slats of varying widths. This way, the natural character is mixed with a modern touch.
info
client

Vandikkelen - Loos

location

Winksele - Delle

surface

210 m²

period

2014 - ...

phase

Exterior site construction

team

ZAmpone architectuur - Arkana

photography

Arkana - Linde Raedschelders