Sint-Joris Elementary - Toilets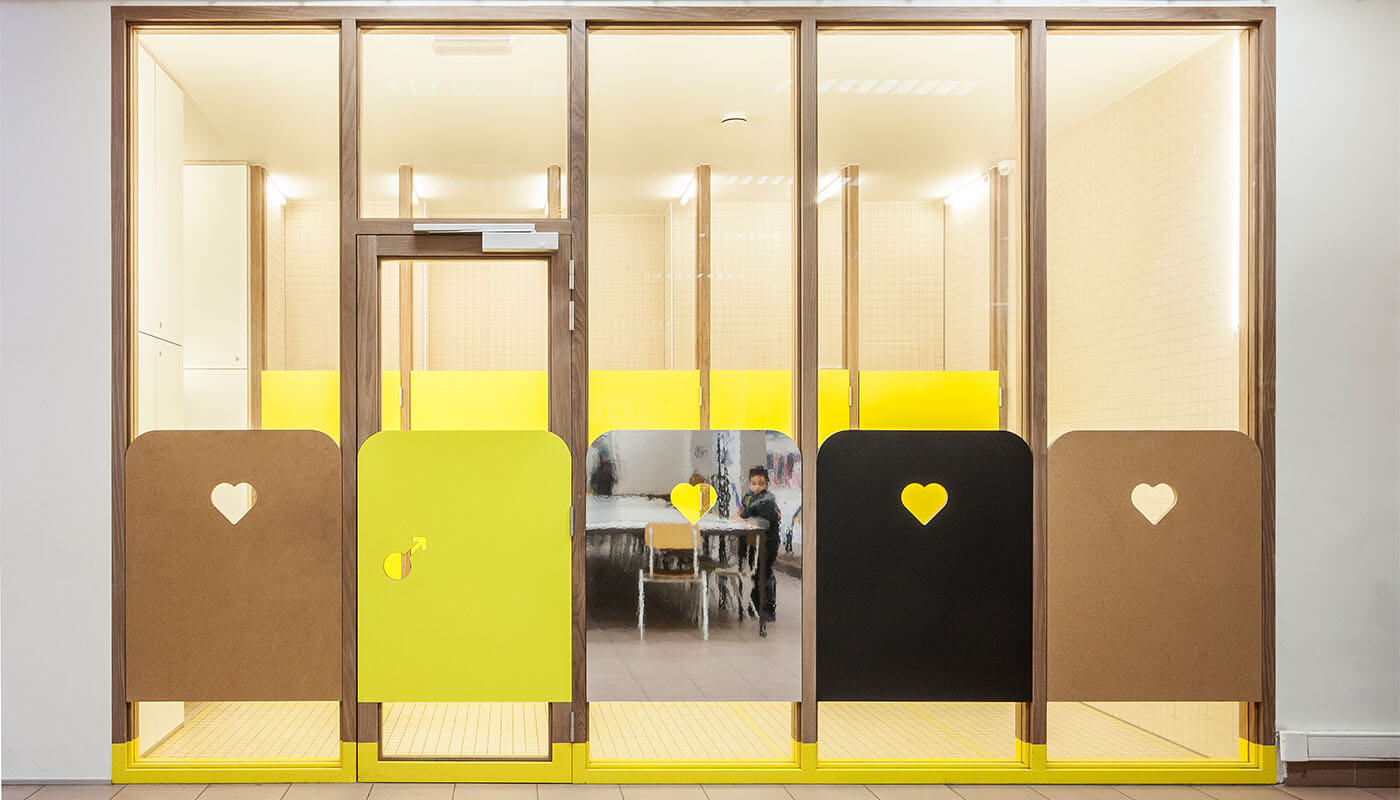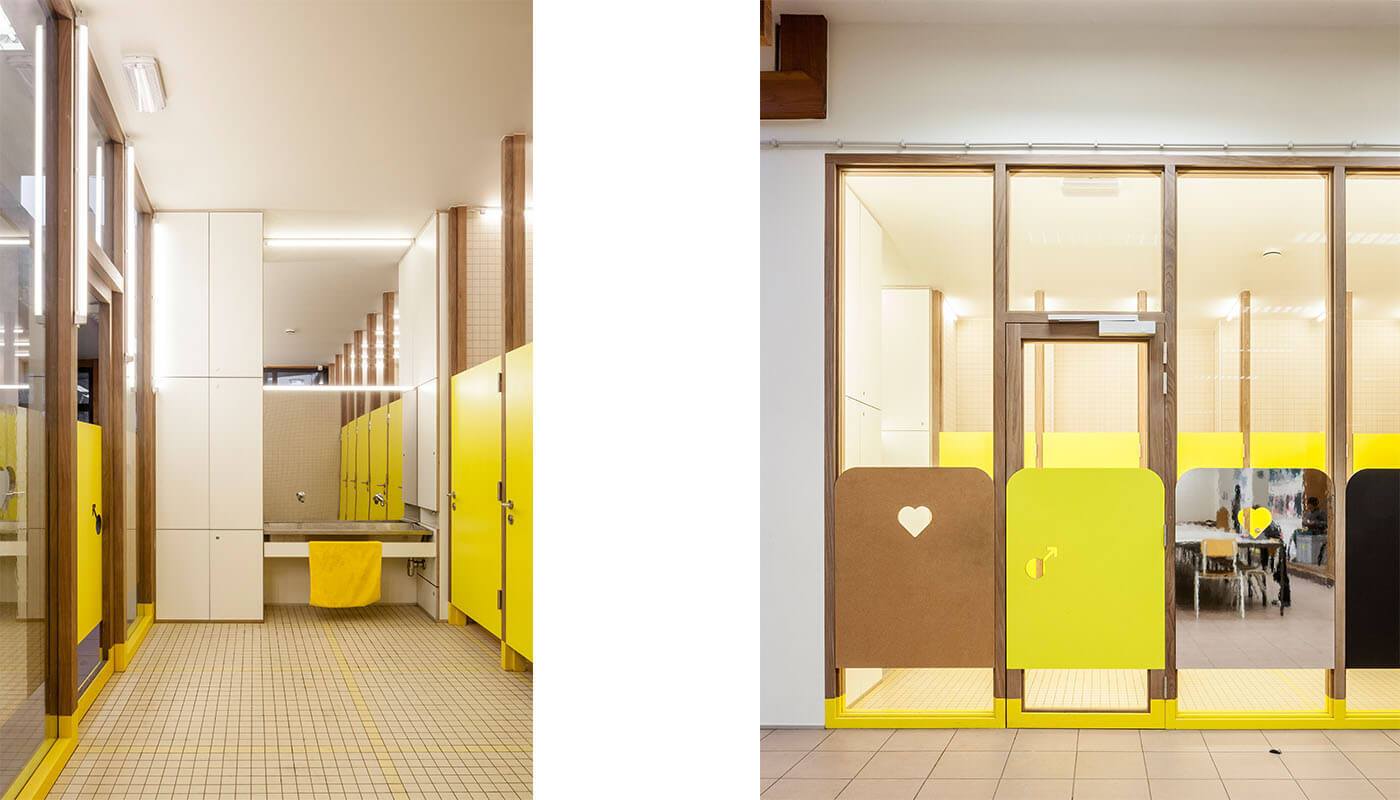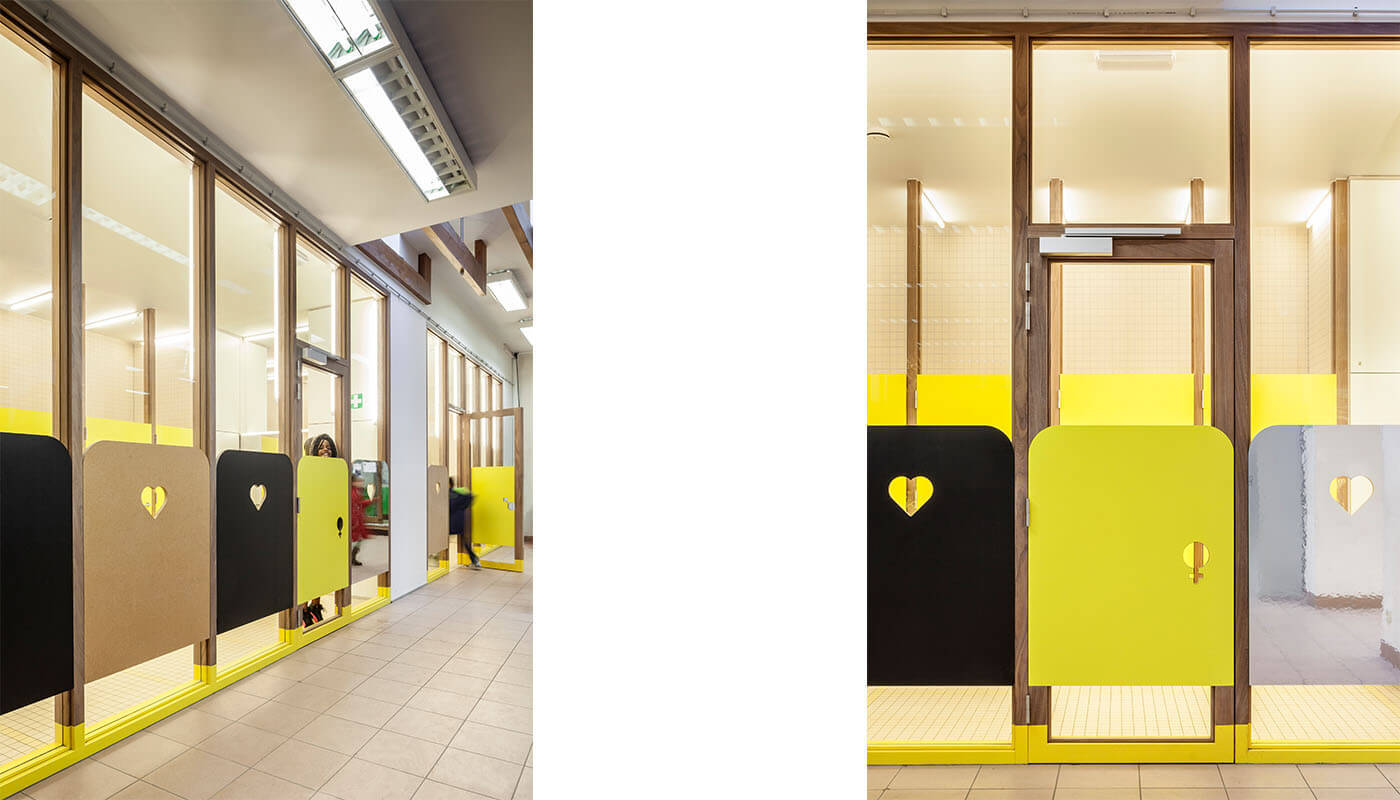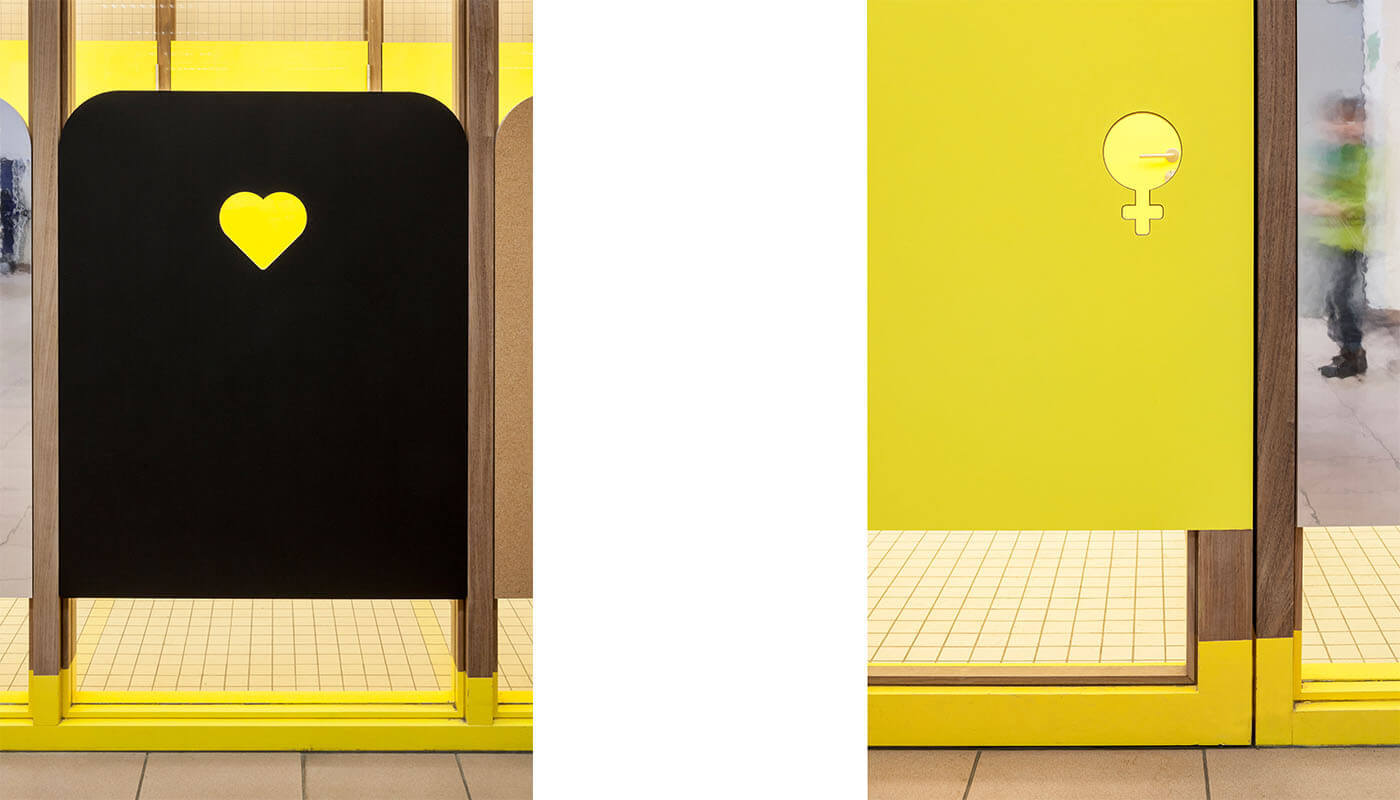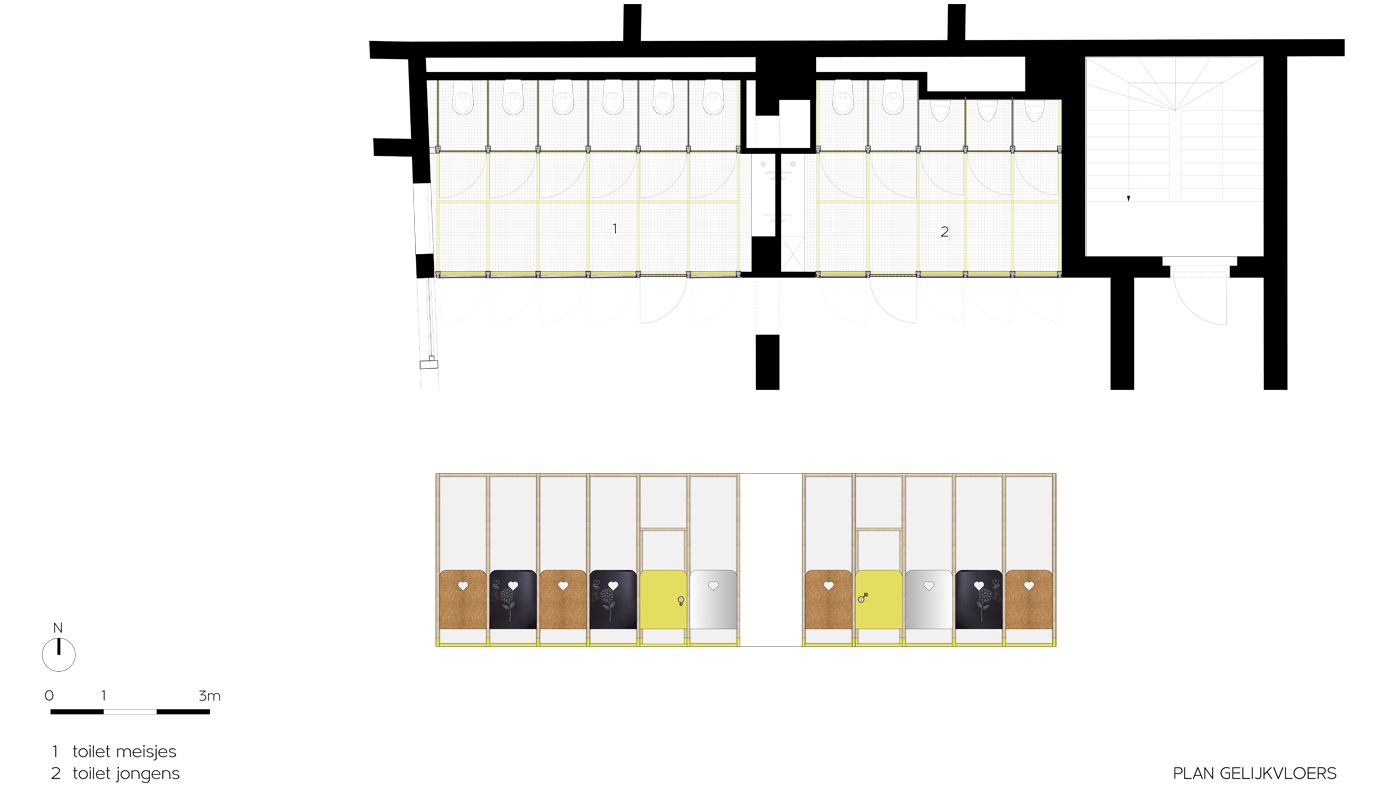 info
client

Sint - Joris basisschool vzw

location

Brussels

surface

45 m²

period

2015

phase

Completed

photography

Tim Van De Velde
Description
Het sanitaire blok van Sint-Joris basisschool was dringend aan vernieuwing toe. Via het project 'Plassen met Klassen' van de VGC kon snel het nodige budget vrijgemaakt worden om dit sanitair vehikel aan te pakken. 
ZAmpone zette zich aan het tekenen en kwam met een functioneel eenvoudig plan dat door toevoeging van eenvoudige grafische elementen en een basis kleurenpallet tot een waar pareltje werd getransformeerd.
Opdracht plassen met klasse geslaagd!
Le bloc sanitaire de l'école primaire Sint-Joris avait besoin d'une rénovation urgente. Grâce au projet 'Plassen met Klassen' (Faire Pipi avec Classe) de la VGC, le budget nécessaire a rapidement été débloqué pour entreprendre cette rénovation du bloc sanitaire.
ZAmpone s'est mis à dessiner et a proposé un plan fonctionnellement simple qui a été transformé en véritable bijou en ajoutant des éléments graphiques simples et une palette de couleurs de base.
Mission pipi accomplie avec classe!
The sanitary block of Sint-Joris primary school was urgently in need of renovation. Through the project 'Plassen met Klassen' (Peeing with Classes) by the VGC, the necessary budget was quickly made available to tackle this sanitary facility.
ZAmpone started drawing and came up with a functionally simple plan that was transformed into a true gem by adding simple graphic elements and a basic color palette.
Mission peeing accomplished with class!
info
client

Sint - Joris basisschool vzw

location

Brussels

surface

45 m²

period

2015

phase

Completed

photography

Tim Van De Velde